Join Us for the 25th Annual Spring Fishing Classic Presented by Fisherman's Marine and Outdoor
The most exciting spring salmon tournament on the lower Columbia is back again for its 25th year. NSIA and Fisherman's Marine & Outdoor welcome you to join in and punch your ticket to win thousands worth of cash and gear prizes. Biggest Fish takes home $500!
Huge Victory for Columbia Basin Salmon
The ruling opens the door for much-needed recovery efforts in the mainstem Columbia and Snake Rivers that will have positive impacts on salmon and steelhead populations.
Renew Your NSIA Membership in 2017 and Stand Up for More Fish and Better Fishing
Success is no accident and by supporting the Northwest Sportfishing Industry Association you can help us increase sport fishing opportunities in Oregon, Washington and Idaho.
Whether it is standing up to powerful anti-recreational fishing lobbyists, improving fish runs, or keeping hatcheries open, NSIA is constantly working to make sure there are plenty of reasons to hit the water, year round. Join today to have a tireless advocate for you.
Latest News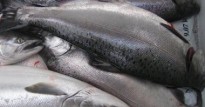 In a strongly-worded letter to ODFW Commission Chairman, Michael Finley, Governor Brown has requested the Commission reverse their previous ruling and instead implement rules that honor the commitments made to the sportfishing industry in the…
Upcoming Events