18th Annual Oregon Banquet
The Northwest Sportfishing Industry Association, in cooperation with Pro-Cure and Cabela's, extends a warm invitation to our membership to join us at the 18th Annual Oregon Banquet to celebrate another successful year of working for healthy rivers, healthy salmon stocks and a healthy business environment!
Huge Victory for Columbia Basin Salmon
The ruling opens the door for much-needed recovery efforts in the mainstem Columbia and Snake Rivers that will have positive impacts on salmon and steelhead populations.
Join NSIA to support more fish and better fishing
Success is no accident and by supporting the Northwest Sportfishing Industry Association you can help us increase sport fishing opportunities in Oregon, Washington and Idaho.
Whether it be increasing the percentage of fish sport anglers are able to keep on the Columbia, improving fish runs, or keeping hatcheries open, NSIA is constantly working to make sure there are plenty of reasons to hit the water, year round. Join today to have an advocate for you.
Latest News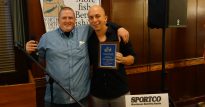 Washington Sportfishing Industry Members and Advocates Raise Nearly $50,000 in Support of More Fish and Better Fishing The Northwest Sportfishing Industry Association is celebrating a very successful banquet and fundraiser in Washington over the weekend….
Upcoming Events
Location:
The Holiday Inn Portland Airport