Donate now for NSIA Oregon banquet
Now is the time to donate to get publicity with industry insiders and guides who attend the NSIA's Oregon Banquet on December 7. The deadline to donate is December 1 and its fast approaching! This is one of NSIA's major fundraisers, so help us advocate for you! For more information, contact Stephanie Bremner at outreach@nsiafishing.org for more information.
Thank you for a wonderful Washington banquet!
The 14th Annual NSIA Washington Banquet was a huge success Saturday, Nov. 9, with a crowd filling the Twin Lakes Golf Club clubhouse to support our organization.
We would like to thank the main sponsors, Outdoor Emporium, Sportco and Cabela's. Also thank you to everyone who provided great silent auction, live auction and raffle items for the event. Without your support the NSIA wouldn't be able to continue to perserve, restore and enhance sport fisheries in the Pacific Northwest.
Only four tables left for NSIA 15th Annual Oregon Banquet
Great food, incredible items for auction, fish tales with other industry insiders and support the NSIA all at one event.
The 15th Annual NSIA Oregon Banquet is scheduled for Saturday, December 7th at the Crowne Plaza Downtown in Portland, OR. Seating is limited and filling up fast, so get your tickets today!
Latest News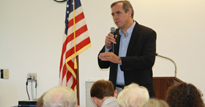 Senator Jeff Merkley confirmed Tuesday that he will be a special guest at the 15th Annual Northwest Sportfishing Industry Association's Oregon Banquet Saturday. The event, being held at the Crowne Plaza in downtown Portland from…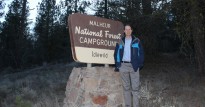 SALEM – Tuesday morning Senator Ron Wyden unveiled his proposal for the Oregon and California Land in Governor John Kitzhaber's office surrounded by industry and environmental advocates. Northwest Sportfishing Industry Association Executive Director Liz Hamilton…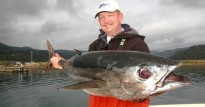 Take a trip, enjoy a balloon flight or get a piece of unique artwork during the 15th Annual Northwest Sportfishing Industry Association's Banquet and Auction. The banquet is a great way to get some deals…
Events