24th Annual Spring Fishing Classic presented by Fisherman's Marine and Outdoor
Get your team space today for the most exciting Springer tournament in the Portland Metro area. Fish the Columbia and its tributaries as you compete for prizes with some of the best anglers around. Biggest fish wins $500!
President Obama Proposes Full Funding for LWCF
President Obama has proposed $900 million in funding to go towards public access to the outdoors using the Land and Water Conservation Fund. Public access to our rivers and lakes is the cornerstone of out sportfishing industry.
Join NSIA to continue the trend of increased fishing
Success is no accident and by supporting the Northwest Sportfishing Industry Association you can help us increase sport fishing opportunities in Oregon, Washington and Idaho.
Whether it be increasing the allocation of salmon anglers receive, opening more days for crabbing on the Puget Sound, or keeping hatcheries open, the NSIA is constantly working to make sure there are plenty of reasons to hit the water, year round. Join today to have an advocate for you.
Latest News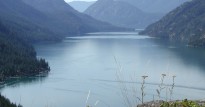 President Obama's proposed FY 2017 budget includes full funding for the Land and Water Conservation Fund and promises to explore a path to permanent reauthorization.  Anglers, hunters, and everyone who enjoys outdoor recreation got some…
Events