Anyone who fishes the Columbia knows the importance of spill to increase adult returns. Decades ago, we noticed that when smolts went to the ocean on high spill, 2 to 3 years later we saw large increases in adult salmon returning! The science behind the benefits of spill was compelling, and NSIA started fighting for spill during outmigration. In 2006 NSIA and our allies were successful in convincing a federal judge to increase spill when fall chinook were out-migrating. Judge Redden ordered more spill and two generations of salmon later, we saw near record returns of fall chinook. The fish responded
We want the same outcome for spring chinook, right? Scientific studies indicate that a modest increase in spill has the potential to double the number of spring chinook returning to Idaho! Convinced by decades of data, Federal Judge Simon granted an increase in spring spill, starting in 2018.
Unfortunately, many don't want the water to go over the top for smolts, they want it to go through the turbines. Some Utilities have started a campaign against Judge Simon's spill order. And recently, four members of congress wrote a deeply concerning letter calling spill into question.

You can read the letter here,
and our response to the letter here.
After decades of studying spill, NSIA is convinced that short of taking out dams, the right levels of spill are necessary to recover and restore abundant salmon and steelhead runs in the Columbia. We won't stop fighting!
If you've not joined us yet, join here.
If you can help with our court battles, click here.

Renew Your NSIA Membership in 2018 and Stand Up for More Fish and Better Fishing
Success is no accident and by supporting the Northwest Sportfishing Industry Association you can help us increase sport fishing opportunities in Oregon, Washington and Idaho.
Whether it is standing up to powerful anti-recreational fishing lobbyists, improving fish runs, or keeping hatcheries open, NSIA is constantly working to make sure there are plenty of reasons to hit the water, year round. Join today to have a tireless advocate for you.
Latest News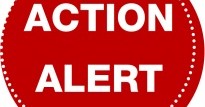 NSIA and 139 other sportfishing and related businesses have signed onto a letter opposing HR3144, which would do serious damage to salmon recovery in the Columbia River system. This bill would require Congressional authorization before…
Upcoming Events
Location:
Olympia Country & Golf Club
Location:
Clatsop County Fairgrounds, Astoria, OR
Location:
Twin Lakes Golf & Country Club