6th Annual NSIA Golf Tournament
Time: 10 a.m. to 9 p.m.
Location: Olympia Country & Golf Club
Washington Sportfishing Leaders Raise Funds to Benefit Fishing Opportunities in the Northwest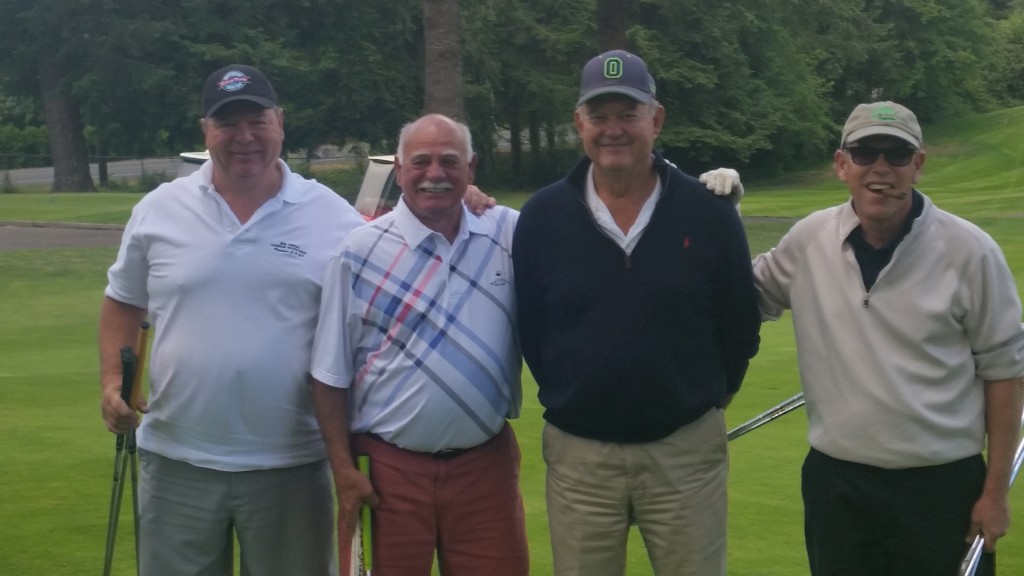 The Northwest's sportfishing industry has received a boost after business leaders and fisheries supporters came out to raise money and play a competitive round of golf for a good cause. The Northwest Sportfishing Industry Association hosted the 6th Annual NSIA Golf Tournament presented by Sportco/Outdoor Emporium and Cabela's at the beautiful Olympia Country and Golf Club in Olympia, Washington on Thursday. Participants played a four-man scramble format and were treated to some beautiful weather at one of Washington's best courses. Between the tournament, raffles, auctions, and more, the event's participants were able to raise more than $24,000 that will go towards more fish and better fishing in 2016 and beyond.
To see photos from the event, check out NSIA's Facebook page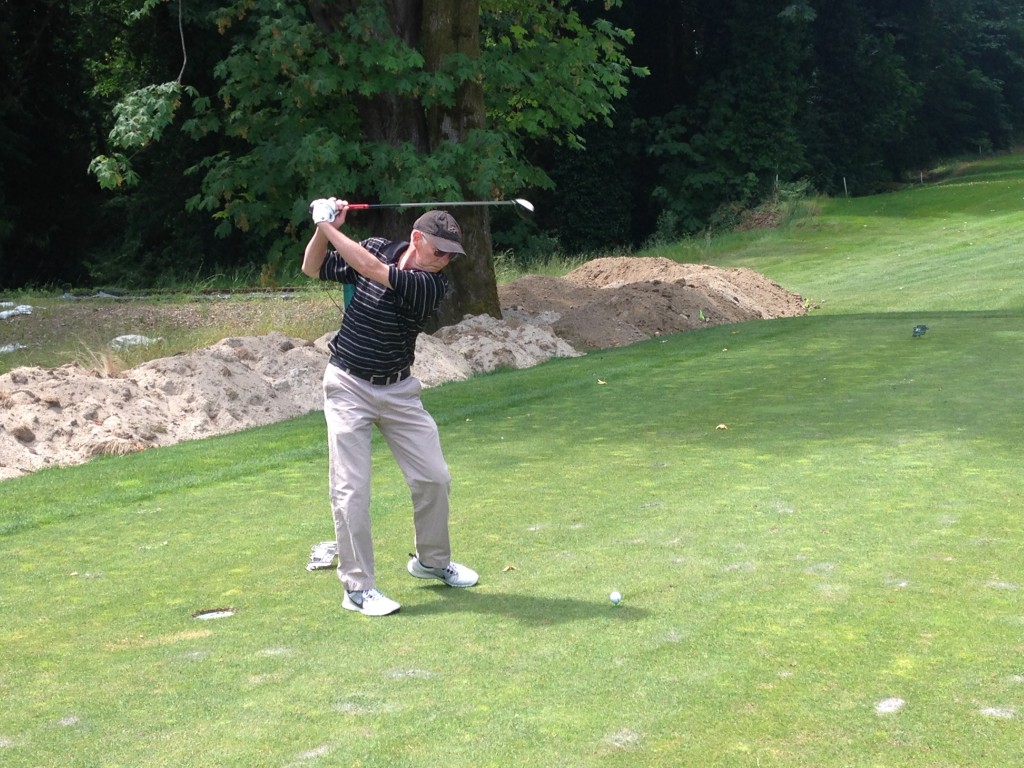 NSIA's 6th Annual Golf Tournament was able to raise crucial funds that will go towards NSIA's mission of improving fish runs and enhancing angling opportunities across the Northwest. These funds are especially important for NSIA's goals today as the sportfishing industry faces severe threats from hatchery lawsuits and, with the current salmon closure in the Puget Sound, business leaders recognize how important it is to have a strong voice working on behalf of recreational anglers.
Congratulations to the winners of the tournament:
The 1st Place team manned by Carter Gray, Rowland Gray, Mark Helbling, and Kevin Osborn shot a 59 and took home a package including a set of Adams Hybrid 4H Woods, a round of golf a Druid's Glen for four, packs of Bridgestone golf balls, and Fox River socks.
2nd Place went to Joe Alongi, Monty Davis, Mac Willie, and Tom Funderburk who shot a 63 and won a set of Hopkins wedges, four Seattle Mariners tickets, knives, and Fox River socks.
The 3rd Place team made up of Ben Garcia, Brian Browning, Jake Bosmans, and Chris Erickson shot a strong 64 and went home with Benchmade Griptillian Knives, Seattle Mariners Tickets, a Silver Horde gift pack, and Fox River Socks.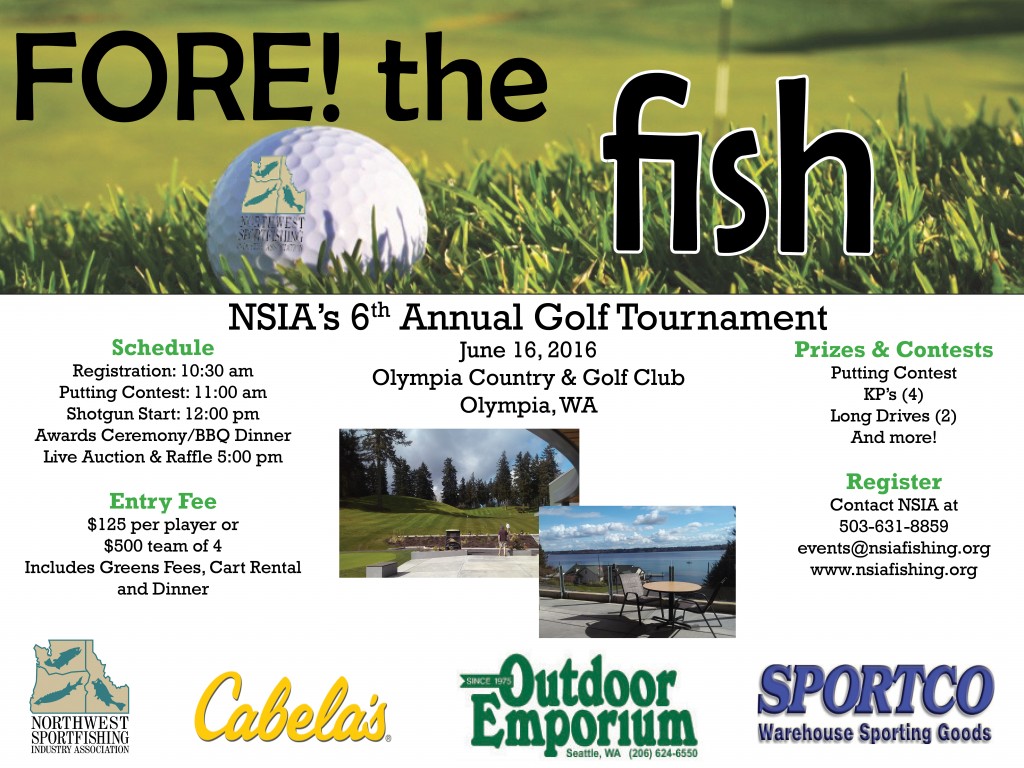 After the tournament was over, NSIA's golfers could take home big prizes at the awards ceremony's raffles and auctions like gift cards, smokers, and even a brand new hunting rifle. NSIA would like to thank all the sponsors that made those prizes and the tournament possible:
Sportco/Outdoor Emporium – Presenting
Cabela's – Presenting
Beau Mac
Columbia Bank
Comcast Sports.net
Danielson
Diamond D Custom Leather
Dick Nite Spoons
Folbe ProductsG. Loomis
Hot Spot
Leisure Sales
Mustad
Plano
Propel Insurance Company
Pure Fishing
Shimano
Silver Horde
The Reel News
Victorinox Swiss Army
Willapa Marine
Worldwide Distributors
For additional information contact Dan Cherry, NSIA Communications Director at 503-631-8859.
######